This step shows how to set up two tags for a membership level: This allows you to define permission levels for content on your website.
You'll need two tags per membership level – one tag to give access to a membership level and another tag to deny access to this membership level e.g. if you wish to deny access temporarily in the case of a missing payment.
Open the Tags Menu
Click on Contacts
Open the pulldown menu
Click on Manage Tags
Create Tags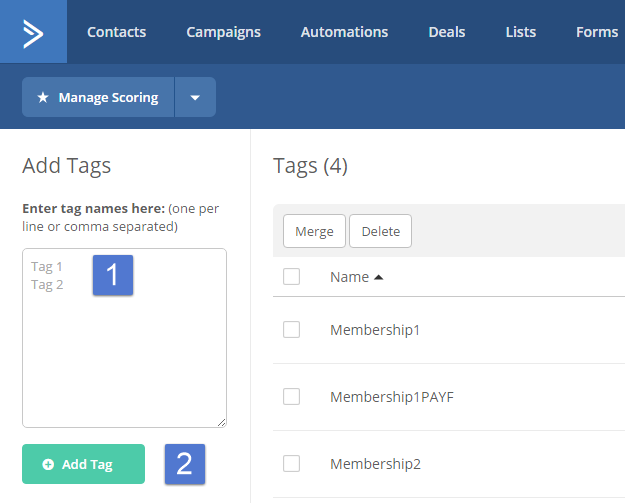 Type in two Tag Names, one per line. It doesn't matter how you name them
Click on Add Tag
Note:
Remember to create two tags for each membership level as described previously.