Once ActiveMember360's Mailer Extension is enabled, you can start configuring your SMTP gateways: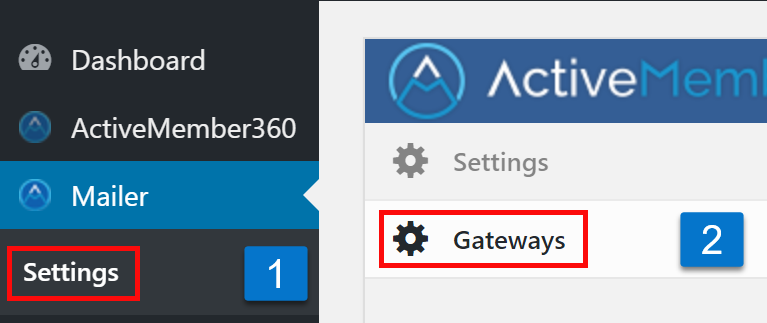 Click on "Settings" in the ActiveMember360 Tickets menu in the left-hand sidebar.
Click on the "Gateways" section inside the "Mailer Module" interface.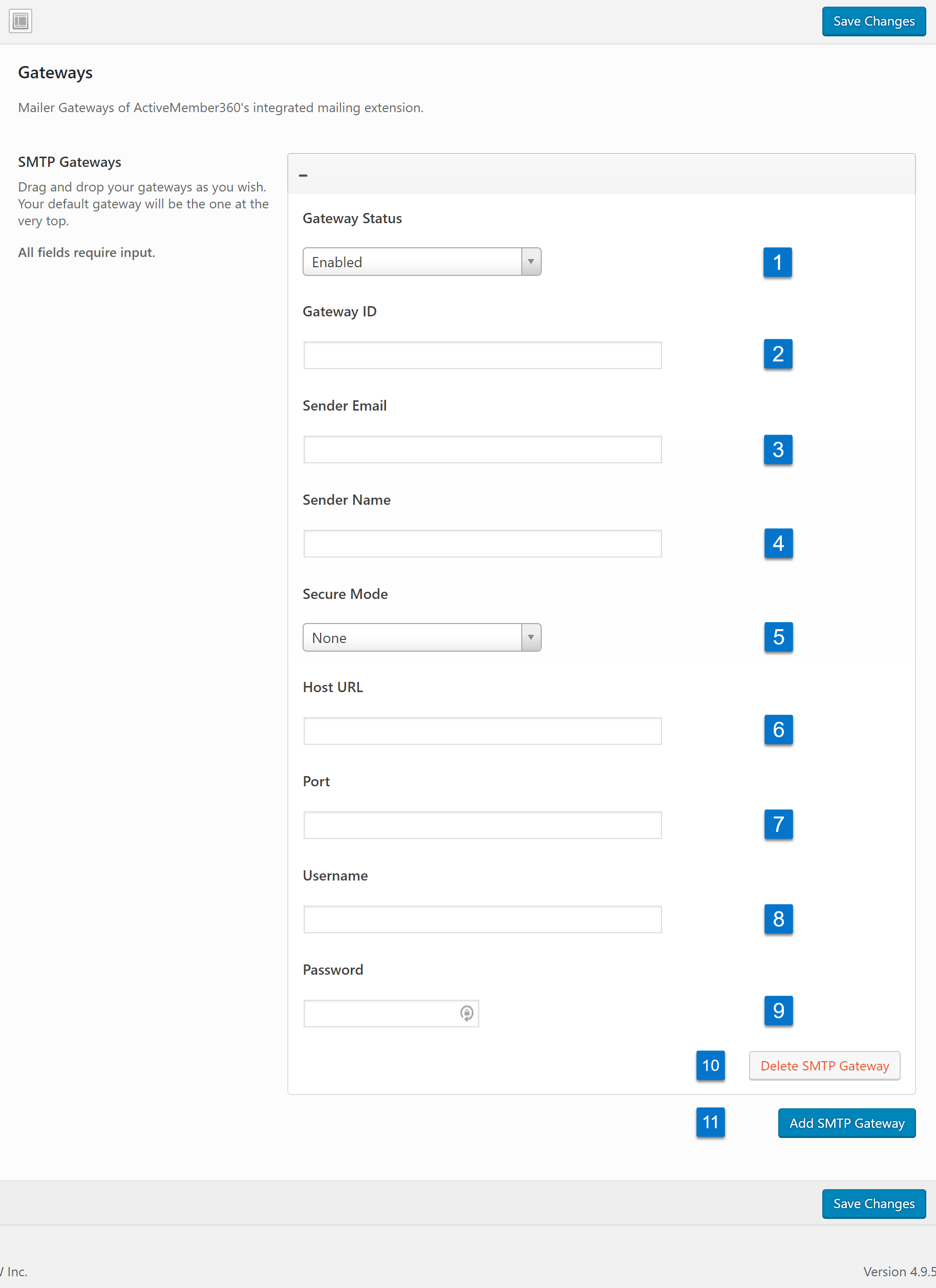 Enable/disable this gateway.
Your Gateway ID. And meaning full ID or word. Must be unique. You need this Gateway ID later to define through which of your gateways ActiveMember360 should send an email.
Type in your sender email.
Type in your sender name.
Choose the secure mode of your SMTP gateway. None, SSL or TLS are supported.
Provide your host URL, could be similiar to smtp.mydomain.com
Sending port number of your SMTP gateway.
Your username to connect to your SMTP gateway.
Your password to connect to your SMTP gateway.
Click to delete this gateway configuration. Note that any emails that should be send through this gateway can't be sent anymore.
Click here if you want to add a new gateway.
You can change to order of your gateways by drag & drop. If you have multiple gateways defined, the one at the very top becomes your default gateway. If you have only one gateway defined, this gateway will be also your default gateway. Your default gateway must be "enabled", otherwise the email will not be sent.
Don't forget to save your changes!
Your gateways are now configured and ready to use.