To setup an email template in ActiveCampaign, log into your ActiveCampaign account and follow the steps below.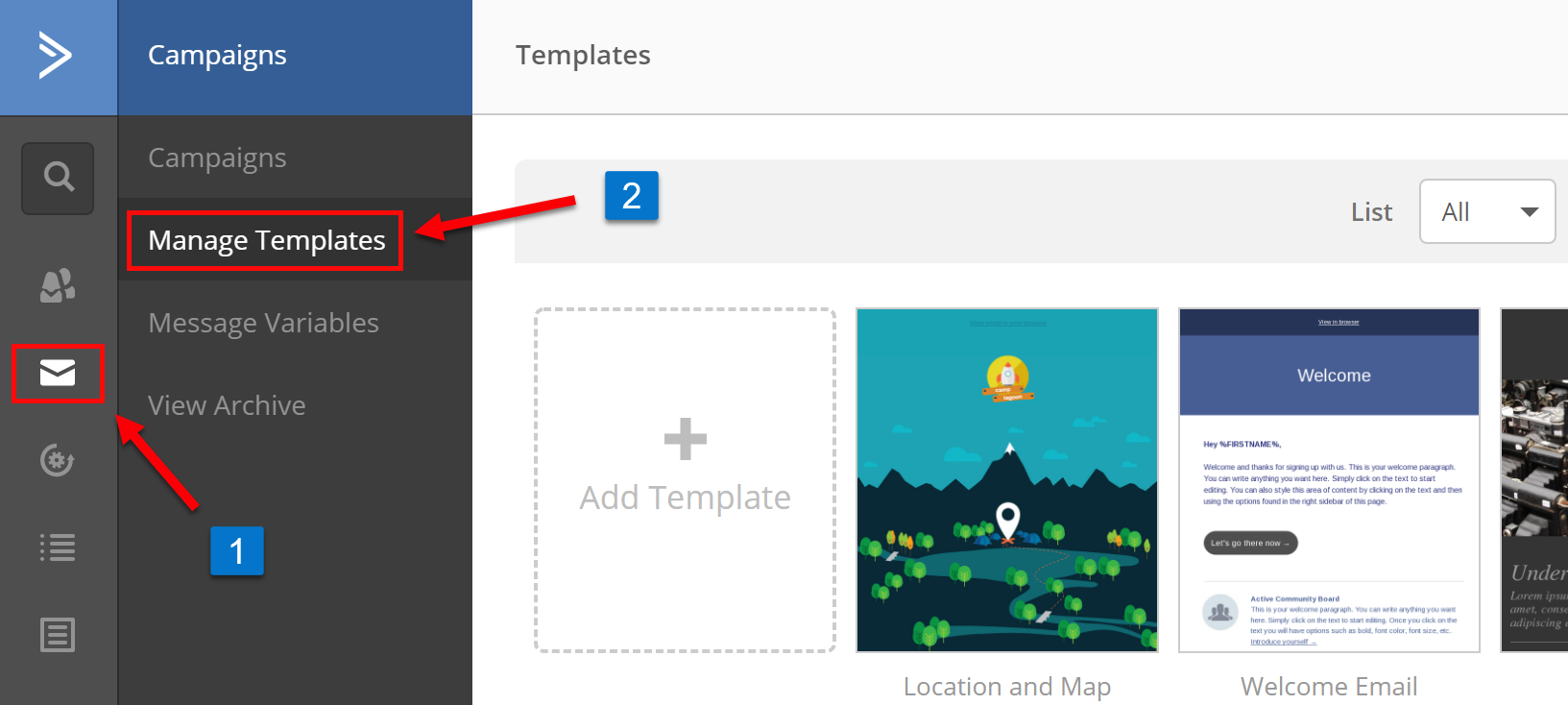 Click on "Campaigns" in the left hand menu.
Click on "Manage Templates".
You can start with a pre-existing template or add a new one.
Once editing your email template you can get the template ID from your browser's address bar.

The current email template's ID.
An alternate way to get your email template's ID is through the ActiveMember360 interface. Log into your WordPress site using ActiveMember360. Follow the steps indicated below.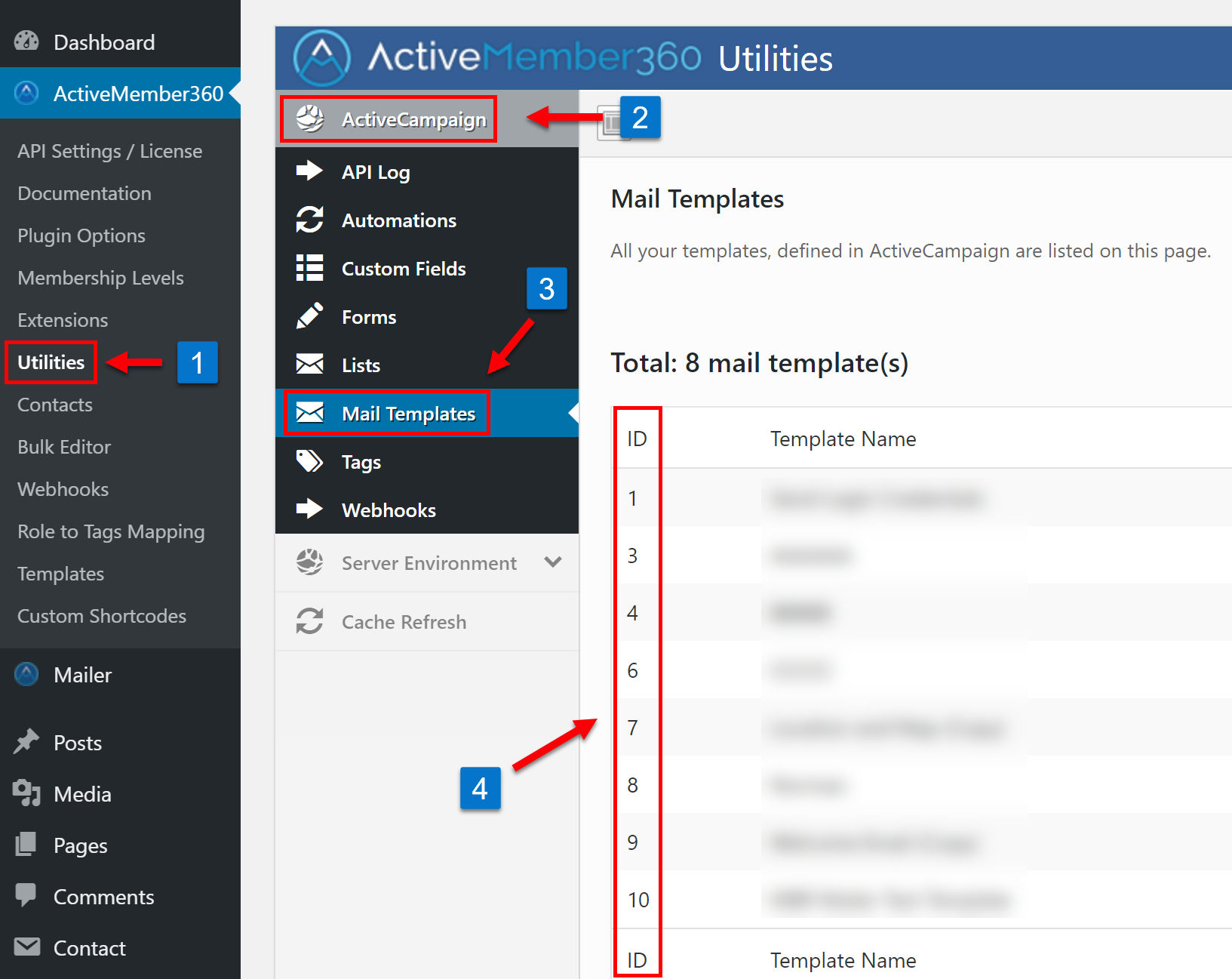 Click on "Utilities" in the ActiveMember360 Main menu in the left-hand sidebar.
Click on the "ActiveCampaign" section inside the "Utilities" interface.
Click on the "Mail Templates" subsection inside the "ActiveCampaign" interface.
All email template IDs.
In addition to most ActiveCampaign's merge fields, you can use also use special merge fields which retrieve and display the contact's WordPress user data in your email template ONLY when sent through the mailer extension. Just use the following merge field/placeholder:

%%WP.ANY_USER_OR_USER_META_FIELD_NAME%%