When you registered for a trial version of ActiveMember360 or when you purchased it, you were provided with a download link during the confirmation process.  Before starting the installation process, please download the plugin from that link.
Download the zip file to your computer and open the WordPress Dashboard.
Hover on Plugins and click "Add New"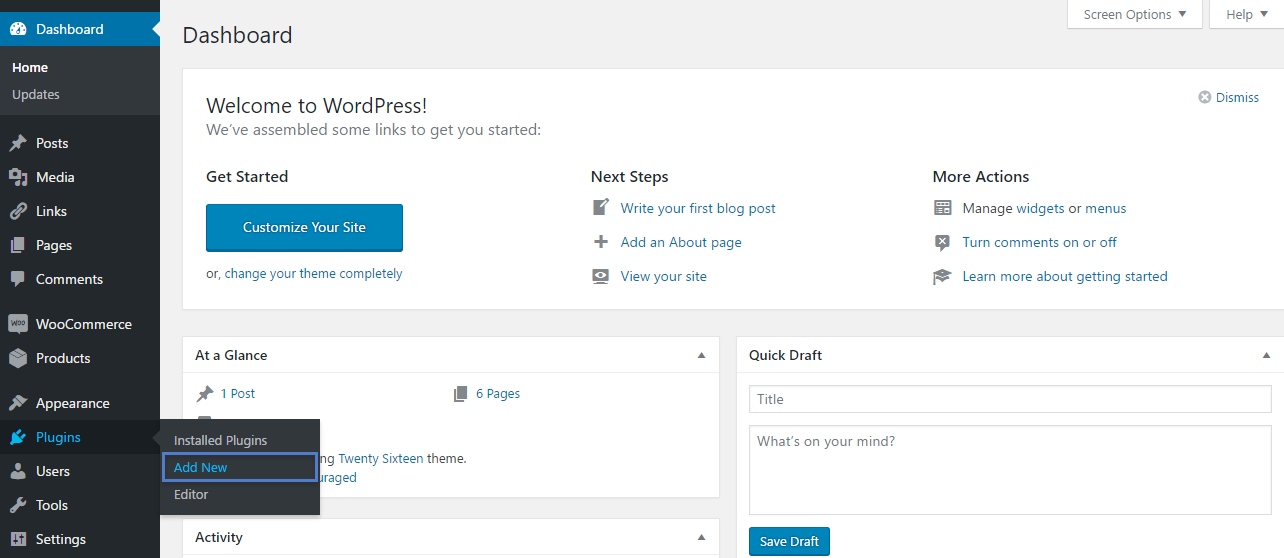 Upload the plugin

Click on "Upload Plugin" at the top
Browse to the location on your computer where you saved the zip file
Click on "Install now"
Click Activate Plugin

After completing the steps above, ActiveMember360 plugin will be activated!