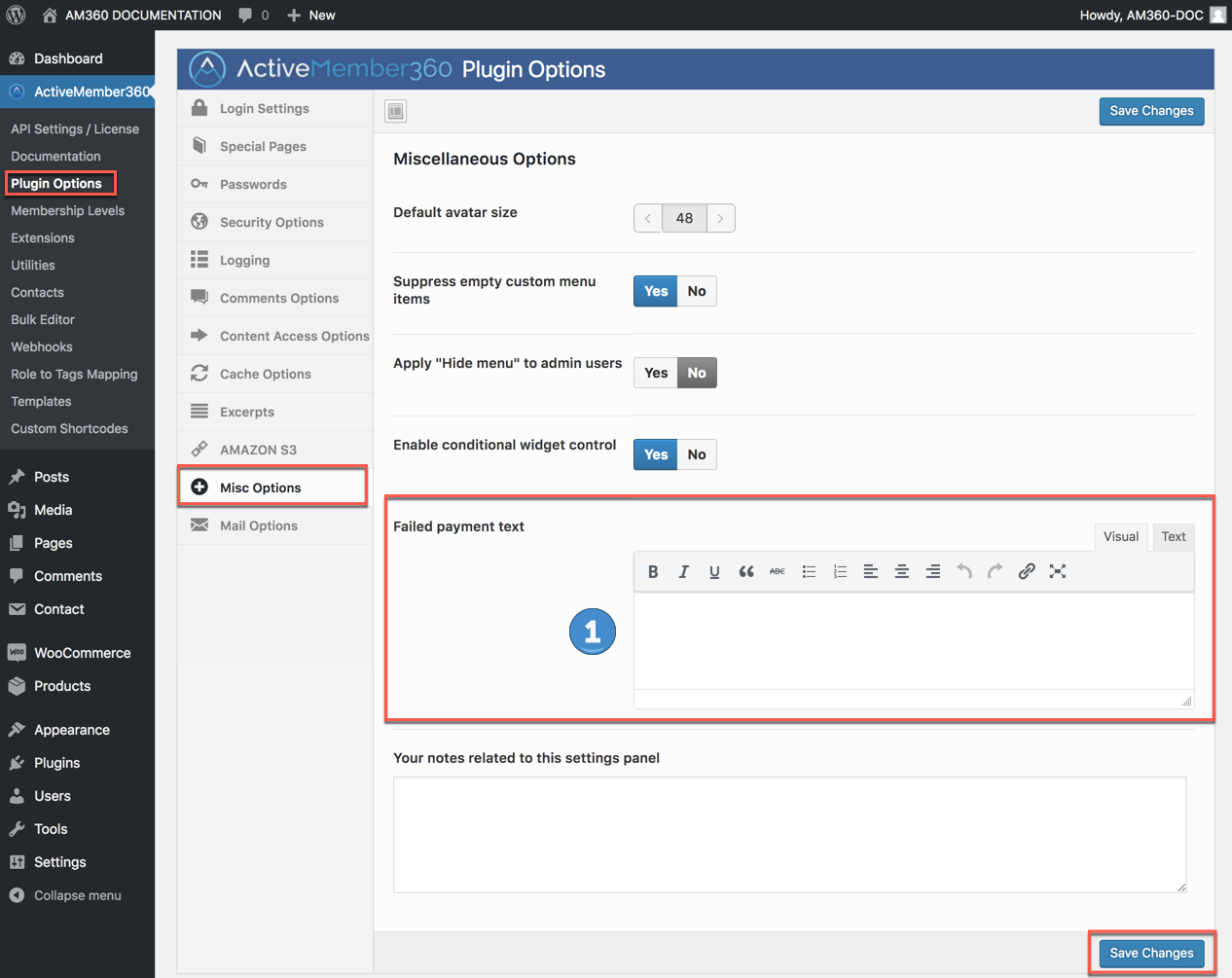 When a user has a Failed Payment status, this text will be displayed once upon login in an overlayed popup window.
Additionally, a short message and a link will be displayed in the ActiveMember360 Login widget throughout the user's session.
HTML and shortcodes – including [mbr_exec] – may be used within the text.